The Flower Kings – The Sum of No Evil (2007)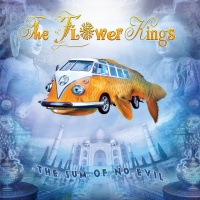 Yep, this record is definitely Flower Kings! The fantastic guitar playing, the great keyboard sounds, the magnificent bass chops, it's all there!
There is only one problem: it's too much. Far too much! At least in my humble opinion. One epic song I can handle, but not four. It's just too much prog, too bombastic, arranged too death with yet another section added and another section, and another. Structure is totally lost at some places. It's just too much.
Continue reading CD Review: The Sum of Too Much Flower Kings