A lot is going on in the world of Yes and their current and former band members this year. A few months ago I discussed the excellent Yes Union deluxe box-set. But that was only the beginning. Check out this round-up of releases that I am looking forward to hear and have been released lately or can be expected in the next few months.
Yes – Fly From Here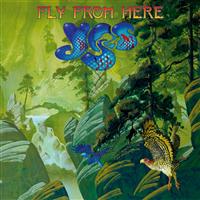 Of course there is the new Yes album titled "Fly From Here" that was announced end March. The album was co-written and produced by Trevor Horn, who also produced their hit album "90125" and their less successful "Big Generator". The new album won't feature Jon Anderson on vocals but their new singer Benoît David. This release also marks the comeback of Geoff Downes (The Buggles, Asia) behind the keyboards who has been a part of the band together with Horn when they recorded, released and toured with the "Drama" album.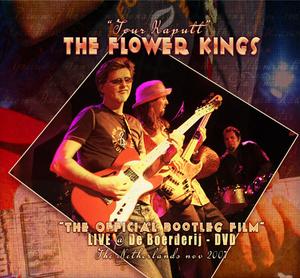 Great news for fans of The Flower Kings: the new DVD which has been announced a few months ago is now available for pre-order from Reingold Records.
The DVD has been titled "Tour Kaputt" and contains the live show that was recorded in 2007 at the Boerderij in Zoetermeer in The Netherlands. The show features drum maestro Pat Mastelotto (King Crimson, Mr. Mister) and has a running time of 142 minutes.