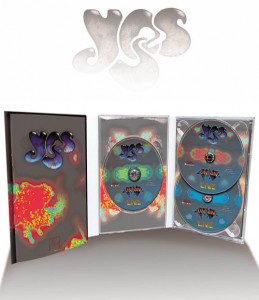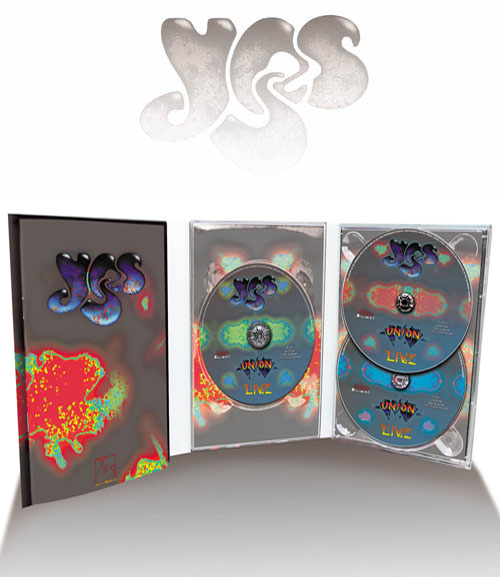 Update February 14th, 2011: I wrote an extensive review of the Deluxe Edition box set which can be found here.
Update January 12th, 2011: The Special Limited Edition with 2 DVDs and 2 CDs is now available on Gonzo Media Group's website. Pick it up while it's still available! 🙂
YesWorld mentions on its website that VoicePrint will release a live DVD and live album that was recorded during the Yes Union tour. Especially the DVD release is possibly the most anticipated Yes release from the past 20 years. At least for me it is.
The Yes Union tour united nearly every band member from the seventies and eighties renditions of the band on stage: Jon Anderson (vocals), Chris Squire (bass), Steve Howe and Trevor Rabin (guitars), Rick Wakeman and Tony Kaye (keyboards) and finally the two drummers: Bill Bruford and Alan White.
IMPORTANT: A strictly limited deluxe edition will ONLY be offered to the people who register at a dedicated website. You will be notified when the box set is available for ordering. This is the ONLY way to get hold of the limited deluxe edition according to VoicePrint's own website! Make sure you do this if you want to own this very special release.
The live recordings will be available in three different packages: as a single DVD, as a double CD and as DVD/2CD box set.
Excerpts from the DVD in this post after the jump.
Yours Is No Disgrace #1
Owner of a Lonely Heart
Your Move/All Good People
Awaken
Yours Is No Disgrace #2
Heart of the Sunrise #1
Heart of the Sunrise #2