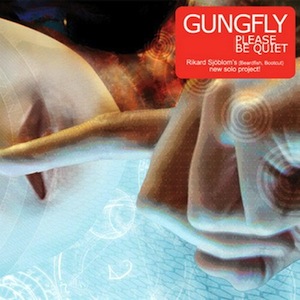 Ladies and gentlemen, may I present to you mister Rikard Sjöblom. People who prefer listening to progressive rock may recognize this name as the 28 year-old singer, guitar player, keyboardist and writer of the band Beardfish.
Now please, ladies and gentlemen, don't be scared and walk away because I mentioned the words "progressive rock" and "Beardfish" in one sentence. Mister Sjöblom does not deserve that. At all. Certainly not if you took the time and opportunity to listen to the album "Please Be Quiet" that he released under the name Gungfly.
Musical phenomenon
Rikard Sjöblom is a musical phenomenon. He is a master on every instrument he touches. He played practically all the instruments on the album except for a few drum and bass parts on a couple of tracks. An absolute joy to listen to. Except for the standard instruments like guitars, keys, bass and drums, he even gets away with incorporating the accordion on a few tracks.