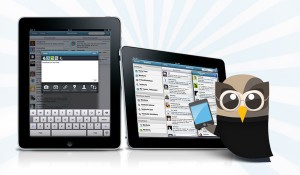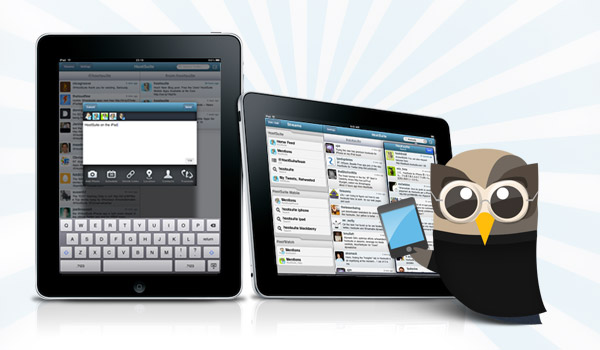 Until recently, my favorite Twitter client for the iPad was Tweetings for iPad. It's a great app with many features and lots of hidden options under the surface which you learn know and appreciate as you are working with the app for a longer period of time.
But! A new Twitter app for iPad saw the light of day yesterday: HootSuite for iPad. And it rocks! It looks and feels great. And best of all: it's free!
People that are familiar already with HootSuite on the web will be right at home in the app. You'll instantly recognize the multi-column support, which gives me the much-needed overview of important tweets as a Twitter power user.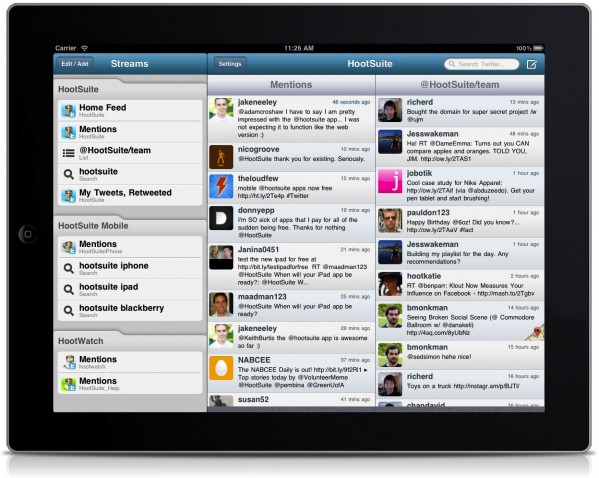 What I love about HootSuite for iPad are the following features:
Multi-account support for Twitter
Facebook support (FourSquare support is there as well, but I don't use it.)
Having multiple columns
Overall look and feel of the design and the use of colors for mentions and your own updates
Very pretty conversations view to see the complete reply chain
Inline browser pane to visit links in tweets or Facebook updates
Message scheduling
Real-time Twitter search
So what are you waiting for? Go and get it! 🙂