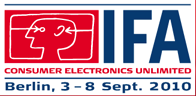 Last weekend I went to the 50th edition of the IFA trade show which took place at the Messe in Berlin. This is one of the biggest trade shows (if not, the biggest) in Europe for consumer electronics and home appliance. Spanning over 160,000 m2 and an interlinked network of 26 fair halls there is an awful lot to see and check out. Needless to say I was able to fill up the better part of two days walking around at the IFA and still did not see everything that was going on at the Messe. In this post I will discuss my highlights of these two days.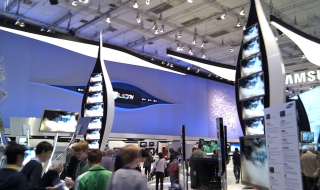 Visually Stunning Exhibition
The big and most influential brands of course had the biggest booths. Some of these companies even had a complete hall at their disposal. Among them were Samsung, Sony, LG, Phillips and Panasonic. No expense was spared by these big companies to show off their trade in visually stunning ways. I have included a few pictures at the bottom of this post to give you an idea, although I realize they cannot get across what I have seen with my own eyes.
Continue reading An Impression of the IFA 2010 Trade Show in Berlin