Posts Tagged 'Moongarden'
Moongarden – The Gates of Omega (2001)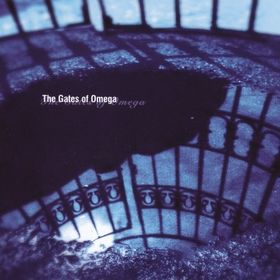 As you could have read in one of my previous journal entries I was having quite some trouble getting Moongarden's album "Round Midnight". Because I got a gift coupon for my favorite local record store I decided to let them try and get an other album of this great band called "The Gates of Omega".
This almost turned out to become a disaster! It took them more than two months to get a hold of a copy. But the good news is that they did succeed! And I am a happy camper now!  🙂
Yesterday I ordered the CD "Round Midnight" from an Italian band called Moongarden. I can recommend this band to anyone who likes progressive rock in the style of bands like Marilion and Carptree.
I started looking for the album at the web stores I usually visit when I order albums on the Internet, but I had a hard time finding it. In the end I had to use Google to find a site that had the album in stock. The search led me to a site called CD Baby where I could finally place my order.
Today I received an e-mail from CD Baby to confirm that my order has been dispatched. While reading the message I almost fell from my chair with laughter! This is by far the most amusing order confirmation I have ever received in my life!
For your reading pleasure I have included the mail in this journal entry.
Enjoy!
– – – – – – – – – – – – – – – – – – – – – – – – – – – – – – – – – – – – – – – – – – –
Your CD has been gently taken from our CD Baby shelves with sterilized contamination-free gloves and placed onto a satin pillow.
A team of 50 employees inspected your CD and polished it to make sure it was in the best possible condition before mailing.
Our packing specialist from Japan lit a candle and a hush fell over the crowd as he put your CD into the finest gold-lined box that money can buy.
We all had a wonderful celebration afterwards and the whole party marched down the street to the post office where the entire town of Portland waved "Bon Voyage!" to your package, on its way to you, in our private CD Baby jet on this day, Saturday, July 28th.
I hope you had a wonderful time shopping at CD Baby. We sure did. Your picture is on our wall as "Customer of the Year."  We're all exhausted but can't wait for you to come back to CDBABY.COM!!
Thank you, thank you, thank you!
Sigh…
—
Derek Sivers, president, CD Baby
the little store with the best new independent music
(Originally posted on my Last.fm journal)