Moongarden – The Gates of Omega (2001)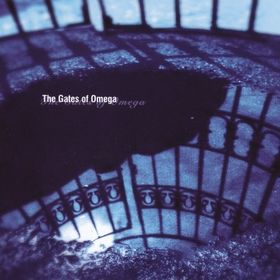 As you could have read in one of my previous journal entries I was having quite some trouble getting Moongarden's album "Round Midnight". Because I got a gift coupon for my favorite local record store I decided to let them try and get an other album of this great band called "The Gates of Omega".
This almost turned out to become a disaster! It took them more than two months to get a hold of a copy. But the good news is that they did succeed! And I am a happy camper now!  🙂
Man, what a great album this is! It's got atmosphere, great musicians, great songs (and some of them are very long!) and last but not least: lots of great fretless bass!  🙂
It's hard to compare the style of this band to other bands. When I listen to "The Gates of Omega" I hear Pink Floyd and Marillion somewhere in the distance, but on the other hand it is totally different. What I like about Moongarden are their chord progressions and arrangements. They are very elaborate and you won't hear them on your average hit radio station: many, many chords with the most beautiful solos on top of them, played marvelously by the guitar player.
An other thing I like very much are the keyboard sounds. Lots of mellotron and hammond can be heard on Moongarden's albums and that's simply great.
You can check out Moongarden's official website here:
http://www.moongarden.it/
Don't be surprised if you'll see this band in my weekly top ten list for the following weeks!  😉
(Originally posted on my Last.fm journal)