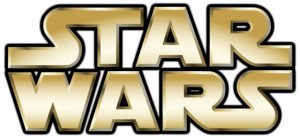 There is only one word for this news: Awesome!!!
I am a big fan of the Star Wars movies but mainly the first three movies with the second one (The Empire Strikes Back) as the highlight of the series. Considering that it will take about a year to convert a movie to 3D, I will have to wait until 2016 to see it in the movie theater. That's more than 35 years after its first release.
Time flies!
LOS ANGELES (Hollywood Reporter) – George Lucas is set to re-release the six "Star Wars" films in 3D, beginning in 2012 with one film annually led by "The Phantom Menace."

Though the 3D versions have been rumored for some time, Lucas was evidently waiting until there were enough 3D screens available to make the release a sizable enough event.

Each conversion takes at least a year to complete, with Lucas personally overseeing the process. He has said that "Avatar" convinced him that "Star Wars" was ready for the state-of-the-art 3D treatment.