Posts Tagged 'conversion'
The fact that Apple does not allow Flash on iOS devices is gradually becoming a problem for Adobe. Very slowly, sites are enhancing and updating their content to make it compatible with HTML5 so their rich content can be viewed on the Safari browser of the iPhones, iPods and iPads.
Creating HTML5 content is much harder currently than creating Flash content. Needless to say that engineer Rik Cabanier's demo of a utility that converts a Flash file into an HTML5 webpage delivered him a huge round of applause at the Adobe MAX 2010 event.
Note that this is a tech demo, which does not promise implementation in the next version of Flash Designer. Anyway, we got an important glimpse of the direction Adobe is heading into.
Check out what engineer Rik Cabanier showed (just a tech demo, no promises, etc.) during MAX sneak peeks Tuesday night:

Are you surprised? Don't be. As I've written many times, Adobe lives or dies by its ability to help customers solve real problems. That means putting pragmatism ahead of ideology.
Link : John Nack on Adobe – Adobe demos Flash-to-HTML5 conversion tool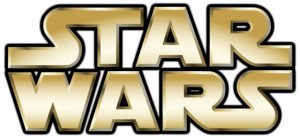 There is only one word for this news: Awesome!!!
I am a big fan of the Star Wars movies but mainly the first three movies with the second one (The Empire Strikes Back) as the highlight of the series. Considering that it will take about a year to convert a movie to 3D, I will have to wait until 2016 to see it in the movie theater. That's more than 35 years after its first release.
Time flies!