A lot is going on in the world of Yes and their current and former band members this year. A few months ago I discussed the excellent Yes Union deluxe box-set. But that was only the beginning. Check out this round-up of releases that I am looking forward to hear and have been released lately or can be expected in the next few months.
Yes – Fly From Here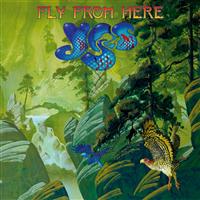 Of course there is the new Yes album titled "Fly From Here" that was announced end March. The album was co-written and produced by Trevor Horn, who also produced their hit album "90125" and their less successful "Big Generator". The new album won't feature Jon Anderson on vocals but their new singer Benoît David. This release also marks the comeback of Geoff Downes (The Buggles, Asia) behind the keyboards who has been a part of the band together with Horn when they recorded, released and toured with the "Drama" album.
"Fly From Here" will be released in July in four variants: on a single CD, on vinyl, on a special edition CD with bonus DVD containing a making-of documentary of the new album and a video clip, and finally a box-set containing the CD, DVD and vinyl.
Read the official press release on the new album at YesWorld.com.
Jon Anderson – Survival & Other Stories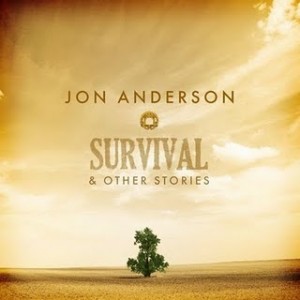 Jon Anderson may not be a part of Yes currently, but that does not mean he is not active as a musician. His new album "Survival & Other Stories" is one of three new albums that will be released in the next two years. Jon talks about the process of creating the new albums on Gonzo Multimedia's website:
" About four years ago I just put in an ad on my website: 'Musicians Wanted'… This is the result. Writing the songs for 'Survival & Other Stories' was uplifting for me on many levels, I was working with musicians from around the world via the Internet, it's a new world, music is a healing energy, I had a tough 2008, through illness, and the Music I've been writing since is a celebration of life on many levels…I hope you get the chance to hear the album.. "
More information on "Survival & Other Stories" can be found on Gonzo Multimedia's website.
Trevor Rabin's New Instrumental Solo Album
After composing film scores for a couple of years for movies like "Armageddon", "Enemy of the State", "National Treasure" and more recently "I Am Number Four", Trevor Rabin finally releases a solo album again. His last solo effort was "Can't Look Away", released in 1989. The yet untitled album will contain a collection of instrumental tracks. Release is expected around September of this year.
Trevor plays all the instruments on the new album except for the drums, for which he hired Vinnie Colaiuta and Louis Molino. His son Ryan Rabin, currently playing in indie rock band Grouplove, is also featured on drums on a couple of tracks.
More information on the new album can be found here on Billboard.com.
Anderson Bruford Wakeman Howe – Remastered and Expanded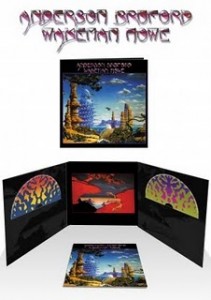 In 1989 former Yes-men Jon Anderson, Bill Bruford, Rick Wakeman and Steve Howe decided to form a band and recorded one album simply called "Anderson Bruford Wakeman Howe". They could not use the name "Yes" because Chris Squire owned the rights for the name at that time. Tony Levin was hired to play the bass parts and Chapman Stick. The album was received very well by the Yes fans and even made the Billboard Top 30 in the United States.
More than twenty years later, Gonzo Multimedia picked up the rights of the album and released a limited edition package with a remastered version of the album. As a nice extra, Gonzo added a bonus disc to the package with single mixes and live tracks. The album has been available since March 14th.
More information on the remastered and expanded "Anderson Bruford Wakeman Howe" can be found on Gonzo Multimedia's website.